Before buying real estate, many are wondering what to choose a house or apartment. Of course, the choice is not easy, so you need to approach it consciously. In this article, we will take a closer look at these types of real estate and compare them in order to understand which is better – a house or an apartment.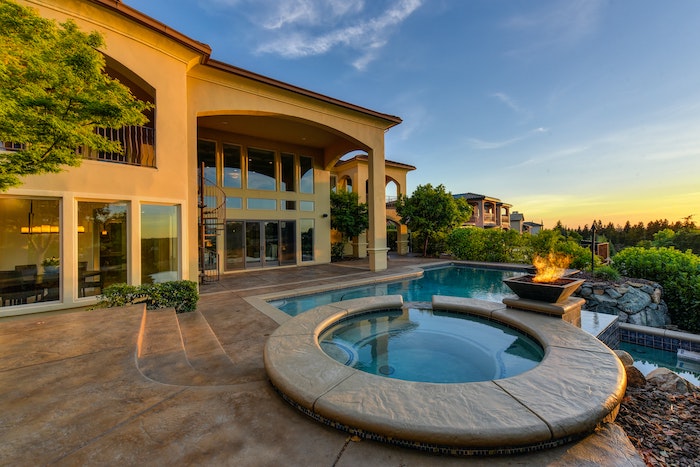 House or apartment: where to live better
People do not stop arguing about where to live more comfortably and cheaper – in a separate house or in an apartment. If you are planning to buy a home, there are sure to be admirers of both the first and second options among friends and relatives. Moreover, everyone will be able to provide strong evidence of their innocence. Indeed, you can find pros and cons for each type of property, so let's try to figure out where the advantages are greater.
Location and infrastructure
When choosing a future housing, an important factor is its location and the availability of infrastructure. It is not difficult to choose an apartment close to which there are the necessary shopping, social and entertainment facilities. High-rise buildings are often located in populated areas. Whereas cottages are usually located outside the city: depending on the situation, there may be problems with the level of infrastructure development.
Multi-apartment buildings in the central part of the city or in residential areas have good transport links. Even if there is no shop or clinic within walking distance, you can get there by metro or bus. Although at rush hour, getting to the right place quickly can already be problematic.
If you want to buy a mansion, but so that there are no problems with the infrastructure, you can pay attention to the cottage villages. On their territory, new houses are being built, surrounded by their own infrastructure. The developer takes care of the availability of everything you need: shops, kindergarten, medical institutions, playgrounds, and sports grounds.
However, it is important to assess several factors:
how long will it take to get to the place of work;
whether minibusses, buses run regularly;
are there educational institutions in relative proximity (if they are not in the village);
how far is the hospital, pharmacy.
In terms of ecology, houses outperform apartments. They are often built surrounded by nature. High-rise buildings are often located next to busy highways or industrial facilities. Within the city limits, it is not always easy to find a green area for walking within walking distance from home.
Comfort of living
It is believed that cottages are more suitable for young couples with children, large families of several generations, and the elderly. Whereas the apartment will become a comfortable option for active individuals, as well as for those who do not yet have a car and those who do not like to work on the site. When choosing, it is worth considering not only these opinions but also how comfortable you personally will live in your mansion or apartment.
Advantages of living in a separate house:
availability of free space – cottages usually have a large area, you can allocate a separate room for each family member, equip a dining room, a spacious living room, an office;
own yard – you can relax with your family in the fresh air, put a barbecue, swing, or a small pool for children, plant fruit trees, flowers;
garage – there may be a garage in the yard next to the house, the car will not have to be left in the rain;
there are no neighbors behind the wall – no one will disturb the peace and quiet with a sudden repair, a noisy party, or a quarrel;
a good view from the window – you don't have to look at the neighboring high-rise building or parking lot;
the ability to change the layout, remove or add a room, build an attic;
the ability to make repairs at any time of the day or night, without worrying about the neighbors.
Cons of living in a house:
you will have to spend more time and energy on cleaning and maintaining order;
there is no sense of security, as in an apartment complex.
If in doubt whether to give preference to an apartment, evaluate its advantages and disadvantages in terms of the comfort of living.
Pros of living in an apartment:
minimum time for cleaning and maintaining order;
the proximity of neighbors can frighten off intruders;
no need to spend free time caring for the garden and yard;
babysitting is not a problem – it is always in sight.
Cons of living in an apartment:
poor sound insulation – because of the thin walls, loud music, conversations, crying of a neighbor's child, repairs will be heard;
lack of their own territory near the house;
poor view from the window – you can see picturesque landscapes only in high-rise buildings on the upper floors;
redevelopment cannot be performed (in old high-rise buildings).
Security issue
It is also important to evaluate how safe it is to live in an apartment and in a separate house when buying a home. To protect the country mansion, the owners build a high fence, install motion sensors and alarms on the fence, connect the cottage itself to the security. Some have an extra watchdog. Security systems and a high fence are significant expenses that you need to be prepared for if you want to have a safe home.
An apartment is considered a safer type of real estate since you can only get inside through the door. On the first or last floor, intruders can get into the apartment through the windows.
The main advantage of the apartment is that there are other residents nearby who can scare off thieves at any time. In addition, getting into a modern high-rise building is not so easy: the entrance to the entrance is protected by an intercom or a concierge. Some high-rise buildings also have video surveillance systems. If you connect the apartment to security, you also cannot avoid additional expenses.
Service
When buying a mansion, you need to be prepared for additional costs of time and money. In the case of a cottage, you will have to periodically make internal and external repairs. And you also need to make sure that the yard is neat and attractive. In winter, you will have to remove snow on your own, in summer – mow the lawn, remove weeds, water the flowers.
It is definitely worth choosing an apartment if you do not want to bother with lengthy repairs and year-round putting the backyard area in order. The living space in a high-rise building is usually smaller, which means that repairs can be done faster and cheaper.
The cost
Future owners of real estate are also interested in the question of what is more profitable to buy – an apartment or a private house? The cost of housing is influenced by many factors, including those mentioned above. Location, area, availability of repairs – all this can reduce or, conversely, increase the price. In most cases, a house is more expensive than an apartment. Although the cost of the latter may turn out to be higher if, for example, it is located in the center of an elite new building and occupies two levels.
The price of square meters also depends on the market in which they are sold – on the primary or on the secondary. In the first case, you can save well if you invest in a new building at the initial stage of construction. Developers offer both apartments in residential areas and detached houses in suburban cottage settlements. If you decide to build a private house on your own, you will have to spend a lot of money, time, and nerves.
The quality of a home, whether multi-storey or private, also affects the cost. The cheapest are apartments in panel buildings and detached houses, which will soon need reconstruction.
When buying a home, many assess only its cost, not considering that after settling in, spending will not end, because you will have to pay for utilities. But in different options for real estate, the amount of expenses may differ significantly. What you have to pay for after check-in:
electricity;
water supply;
home maintenance;
television, internet.
So what to choose: your house or apartment?
You need to choose the type of housing taking into account the needs, capabilities and preferences of a particular person or family. The decision must be made individually, as there is no single correct option. It is necessary to carefully study all the points so that the purchase or construction of housing becomes the right investment.